Be it parties, a set in a studio or any ceremony, BeDazzle My Events, providing weddings flowers in Rancho Cucamonga is here to give a majestic look to your event. For any party we can arrange beautiful and extravagant flowers along with proper guidance. We can assist you with any kind of party, be it sweet sixteen for your teenager, a welcome party or a business dinner etc. We provide flowers for designing of a set like for example, a TV show set, marketing sets etc. When it comes to ceremonies like weddings, engagement, baptism etc., wedding flowers are the one's who'll make sure that you cherish your special day memories forever. BeDazzle My Events is the largest suppliers of wedding flowers in Rancho Cucamonga.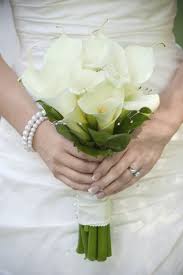 You are welcome to contact us anytime to let us assist you in your planning for the special event. The most exciting part of your wedding is the picking of the perfect flowers. But before making any selection, you must consider a few factors and then choose.
Picking out the right flowers for your wedding!
Find out the perfect wedding florist. This would be tedious as you will have to step out and visit various florists, listen to their ideas and promises they make, thus in order to avoid this before venturing out think about the kind of person you would want to work with, whether you want someone to just give any bunch of flowers while you walk down the aisle or do you want someone who can guide you with every phase.
Give a thought to your nuptial flower budget which usually turns up around 8-9% of the whole wedding budget. You need flower for almost everything, starting from nuptial bouquet to the bunch to the buttonholes to rituals to decorations to the mixture hour. So plan your budget accordingly.
Do make sure the colors you are choosing for your wedding flowers would go hand in hand with the theme of your wedding. Then give your entrance some serious thought as this takes up lot of effort. The main entrance from where you would be entering acts as an empty canvas for a florist. You need to clear in your mind what backdrop you want when you make your appearance through the entrance. Again choice of colors of the wedding flower, play a very important role.
Since you are deciding the flowers now, you must be sure of your wedding dress. Pick out the flowers that would add elegance to your wedding gown, as you would be carrying that bunch while walking down the aisle. The wedding flowers should complement your wedding dress.
Reflect what kind of flower bunch you'll be holding, would it have long stems or short ones, would your Mom carry a party spray or wear a bouquet. You need to keep all these things in mind before selecting the wedding flowers.
Don't wait any longer and waste your time looking for others, we are the best in dealing with the wedding flowers in Rancho Cucamonga. Please call us at (909) 263-3533 or (949) 566-4543 to place your order.To know more please visit our website at www.BeDazzleMyEvents.com.