Always remember before hiring any firm of wedding planning, one should always check out what all experience the firm has what is their market repute, their price, customer reviews etc. Hiring a company with a lot of skills and experience should be given a lot of thought. You don't want anything to go wrong when you are paying a deal for it.When you are hiring wedding centerpieces in Rancho Cucamonga, you can leave all your worries behind and expect the most beautiful décor. We have invested a lot of years to gain that kind of experience and customer appreciation. All one is required to do if she wants to avail our services is use the contact information given on our website pages and have us coordinate the whole thing. Plan to consult us a suitable time before the anticipated day, is advisable to avoid the last minute rushes. Having good amount of time in hand would help BeDazzle My Event who is best dealer in wedding centerpieces in Rancho Cucamonga plan extremely well.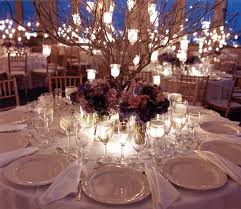 BeDazzle My Event, providing Wedding Centerpieces in Rancho Cucamonga has got a user friendly with website with a lot of information about us where you can connect to us virtually.We have posted the pictures of some of the centerpieces we have created for previous occasions for you to have a look at.They can help you decide what all centerpieces you can have and give you a good idea for your wedding. We also have given the prices of the services we provide on our webpage. The best part is that you can decide what you want just by going through our website, and you can also read customer reviews from the people who used our services.
Being artistic is a thing we keep in mind when designing any wedding centerpiece in Rancho Cucamonga. We do not restrict ourselves to the use of only flowers for centerpiece, fruits, candles and vegetables can be very well used to create a master centerpiece. We can work throughout the day and night to help you reach your goal of a perfect wedding.
The best part of wedding centerpiece is that you get the most reasonable price for the exquisite centerpiece we create for you. Don't tend to get inclined towards the firms who offer very cheap prices as they are only interested in the money and they'll not be able to offer excellence which we do. We at BeDazzle My Event have always believed that it is better to pay a bit more and get the best service then pay less and get everything ruined.
So wait no more and give us a call right away to let us assist you in finding you your grand centerpiece for the special day. You can place your orders or give feedback by calling BeDazzle My Event, dealers in providing wedding centerpieces in Rancho Cucamonga at (909) 263-3533 or (949) 566-4543.To know more and to visit the picture gallery, pleasecheck out our website at www.BeDazzleMyEvents.com.