You're officially engaged as a couple and planning to tie the knot soon. Here comes the guide for your "here comes the bride" moment- the wedding coordinator. You'll want that day when you walk down the aisle to be perfect. The wedding planner is going to be your beastie for the weeks or months to come when you're handling the details of the big day. It doesn't mean you'll be totally helpless though. Your wedding day is all about you as a couple. Spark bright ideas for the day of your matrimony by browsing through bridal magazines and websites on the Internet. It's a good place to start before you accrue a blizzard of checklists and daunting array of decisions. That's when your Wedding Coordinator orange county comes to the rescue.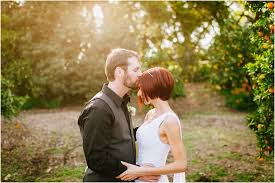 If you're from the area, here are some tips when searching for a wedding coordinator orange county:
Determine your budget and needs. These dictate whether you'll be contracting with:
–          A full- service planner – manages every detail of the event
–          An organizer who only assists you in choosing the wedding venue and vendors
–          A day- of wedding coordinator that you hire 30 days before your wedding
What About In- House Coordinators?
If you contact a venue or location for the event, you can inquire about their in-house coordinators. Many locations have such professionals. However, make sure that you're clear about the level of service they provide. Typically, in-house coordinators manage only day- of issues and provide a list of preferred vendors to their clients. In this case, having your own planner is still a great help.
Hiring a wedding coordinator is an added cost, but when you sum up all the natty grittiest, you actually save more money in the long run. And ultimately, it'll save you time and stress. (Priceless!)
Initial Consultation
Make a list of potential wedding planners from recommendations, or your online or local pages search. Before scheduling an interview, discuss with your significant other the following concerns:
–          Your budget
–          How many people you plan to invite
–          Preferred date of your wedding
–          Wedding ideas; your vision for how the special event is going to be (even if it's an overview, don't worry- the planner will sort it out in details)
Consult the planner about these matters. After the interview, ask yourselves if:
–          You felt that the coordinator really listened. During the conversation, did you feel heard?
–          Was there rapport when you talked? Did you feel that the planner understood your vision?
–          Do you feel that the coordinator honestly wants to work with your budget?
–          Do you feel you can get along well? Can you establish a friendly relationship and connection?
Listen to your gut feel. If your initial consultation with the coordinator didn't feel right, maybe that isn't the right person to work with. Note that you and your other half will be spending most of your time (until the wedding day) with the wedding coordinator, so pick someone you're compatible with.  The best of luck!