Events and parties require a lot of planning beforehand. You have to decide the theme and then find all the right items for it. The tent, the chairs, the flowers, the décor all have to go with the theme and this makes it important that you get tent rentals in Los Angeles from the right place. Designing a theme and then implementing it is not an easy job, if it is your first time in hosting a party then you should definitely call in some experts to help you will your job. Have you always wanted to be the host of an exotic party so that you could show off your new home? If you are planning an outdoor event then it is incumbent upon you that you search for the best tent providers in the city. BeDazzle My Events is a company that has been organizing fancy parties for a long time. We have impressed many and would be glad to leave you bedazzled as well. If you are looking for a reliable company to get tent rentals in Los Angeles then you should definitely give us a call.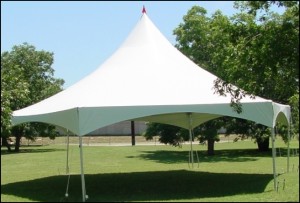 The first thing you need to do when you plan party is to decide a theme and then the venue. You cannot have a party that is supposed to be themed as a disco party, and then have a tent that does not do justice to the theme. To get tent rentals Los Angeles you must have a good idea of what you need. And once you have decided on what color and style of tent you want, you will call your vendor or party planner. If you want the truth it is not a simple job that anyone can do, it is better than you consult a professional so that you can make the right choices.
There are several types of tents that you should be familiar with. Some tents are called frame tents and others are called pole tents. When you will be considering which party planner you want to get tent rentals in Los Angeles you will have to understand that the cost will depend greatly on the area that you need covered. The estimated area that you need for a hundred people or three hundred people party varies. If you are planning to have a dance at the end, or if you want to incorporate a stage or a dining area within the tent then the size will vary.
BeDazzle My Events can help you decide the size of the tent that you will need. After you have finalized the area we will explain to you if a pole tent or a frame tent suits your purpose better. The two types have their advantages and disadvantages. The ambience that they create also varies and this is why we suggest that you discuss your ideas with us so that we can pick the right option for you. We specialize in party planning and we know exactly what you need to do so that you can host a party that will leave all of tent rentals in Los Angeles your friends awed. Give us a call today at (310) 437-3748. We're here to answer your calls for tent rentals in Los Angeles.