Are you looking for ideas for wedding centrepieces in Los Angeles? How can you come up with ideas when almost off the ideas that you come up with have been tried many times. BeDazzle My Events, providing wedding centrepieces in Los Angeles make every wedding look elegant and superb. You too can have a wedding that suits your tastes if you contact the right decoration team for your wedding. One such team, that has more experience than you can imagine, is ours. The creative team at BeDazzle My Events has left people awed at many occasions. We specialize in organizing events that just leave people's jaws unhinged. If you are looking for a jaw dropping, glamorous wedding then you should not waste any time.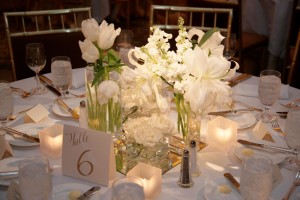 Are you a fan of flowers and plants? Do you love roses or do you like tulips? To you just love to see purple colored flowers? If you are a lover of nature and have always dreamt of your wedding having the most magnificent floral arrangements then you have come to the right place. You can get wedding centrepieces in Los Angeles that will light up your wedding dinner with the prettiest flowers. If you are not a flower lover, then that is okay too. BeDazzle My Events has a wide range of wedding centrepieces in Los Angeles that you can choose from.
Wedding centrepieces in Los Angeles are an integral part of a wedding. If you take them out of the decoration of a wedding then all of a sudden, the entire decor starts to look a bit empty. They light up the table when you are going to have dinner and that is what makes wedding centrepieces in Los Angeles a must have. Now there is a problem that arises, and it is likely that this particular problem might not have entered your mind when you were thinking of the type of wedding centrepieces that you wanted. If you were to organize a wedding through a catering company that was not very well established, then they might not have enough of the items that you require. If you were to invite two hundred guests, you might not be able to host a proper lunch for them with an inexperienced caterer because he would not have enough utensils and cutlery to cater to that many guests. A similar problem that can arise with such party rentals is related to wedding centrepieces in Los Angeles. Think of this, you go at length to explain to the event organisers, the kind of wedding centrepieces in Los Angeles that you want only to find out that they do not have all of the required materials. A situation that is worse could be of not having enough of the materials, in which case you will have half of one kind of centrepieces and half of another kind.
You should contact BeDazzle My Events at (310) 437-3748 so that you can get the wedding centrepieces that you are looking for.