Brides right now may be more demanding than brides who were married a few decades back. Weddings then were considered to be a sacred and solemn event wherein women are expected to wear their most modest clothes. Over the past years however, things have changed tremendously. A wedding has become a woman's most important day and a woman would like to make sure that their day is perfect.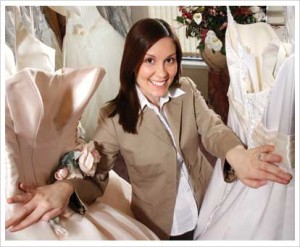 Since planning a wedding is not an easy thing to do, one of the best options in order to feel more comfortable while the planning is taking place is to hire a wedding coordinator in Orange County. It is true that there are a lot of wedding coordinators now that are advertising online and it can be crucial to find the perfect wedding coordinator that will help you out at your special day. It will be a good idea to ask the recommendations of family and friends. There is a possibility that they will be able to come up with some names that you can check.
Benefits You Can Get
If you are not convinced yet that there are a lot of benefits that you can get from hiring a wedding coordinator in Orange County, here are just some of the things that you can get:
With the right wedding coordinator to help you out, you can be sure that you will be able to save time. Since wedding coordinators have a lot of connections, they will be able to reserve venues and other important items for your wedding
If you would do it alone, you might be faced with decisions that you are not too familiar with. For instance, there might be some things that are not available, instead of finding something better, you might settle for something that you do not like that much.
If you think that you will spend more with a wedding coordinator in Orange County then you are mistaken. You might actually spend less this way because you can tell your wedding coordinator ahead of time about how much you are willing to spend. Everything that will be planned by the coordinator will be according to the budget that you have set.
If you have not planned anything in the past then you might not be aware of the things that you will go through. While you may have a vision of how you would like your wedding to be, things will not always go on as planned. If you plan on staying positive about your whole wedding, hiring a wedding coordinator may be your best option.
Those are just some of the benefits that you can get if you would hire a wedding coordinator. While you may have several reasons why you would opt not to go along with it like the need to save money, remember that knowing about those benefits will at least give you an idea why it is important to have a wedding coordinator in Los Angeles to plan your most special day.