Weddings require a lot of planning if you want the event to go smoothly. You need to get a lot of important things done simultaneously so that there is not unwanted delay during the occasion. No one would want to find out at the last minute that their wedding cake did not arrive because the person who was supposed to bring it woke up late. You would dread every second if you find out that the special gift that you were going to get for your partner to be has not arrived. This is exactly why you need wedding coordinators in Los Angeles so that you can have a smooth sailing wedding ceremony.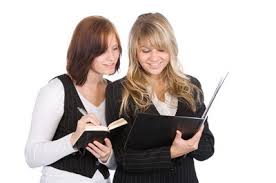 If you are not the most organised person around, or have a habit of a forgetting things no matter how important they are then you should definitely need to contact BeDazzle My Events to arrange for a suitable wedding coordinator in Los Angeles for you. Weddings are supposed to be gleeful occasions where everyone meets and celebrates the joy of two people meeting together. Now you would not want to see yourself stressed on the day that you should be jumping on joy with. There are a lot of things that you have cater to when you plan a wedding and if you have never seen a wedding being organised then you should definitely hire a wedding coordinator in Los Angeles.
How much work a wedding coordinator in Los Angeles will do for you depends on the type of contract that you sign for them .There is one type of contract that allows the coordinator to just cater to the events on the day of the wedding so that everyone is seated on the proper place and that the venue is free when you are done with the function. These wedding coordinators are called Day of Coordination planners. The main responsibility of these planners is to make sure that everything runs smoothly on your wedding day. They will outline a schedule of when every event should be and how long the event would last and then ensure that everything goes according to the plan. Why does it matter if you were half an hour late to say your vows you might wonder. Or what difference does it make if the caterer was a bit late in setting the dinner table. You might not realise it, but hall owners have a jammed packed schedule as well. They need the wedding hall to be empty before they can start to clean it and redecorate it for the next event that is supposed to take place in the hall. You being late by even fifteen minutes can disturb their carefully planned schedule and can also result in a bitter argument with the staff of the hotel. Therefore it is of paramount importance that you hire a wedding coordinator in Los Angeles so that you can wind up with your function before you end up using someone else's time. Contact us today at (310) 437-3748.