In business people make mistakes and this has happened to most people at one point in life. Party rental is not an exception and you will hear people complaining about mistakes that were done. One of the most common mistakes that people working in the Online party rentals industry make is to promise clients certain items only to find out when its too late that another client had booked the same item on an earlier date. This is known to happen constantly and clients try to be very keen. Some companies that rent these items do not check properly and will know about the scheduling conflict on the day of the event. To avoid such nasty situations try online party rentals Los Angeles. Below are some reasons for using online as the platform to get all the rentals needed for the party.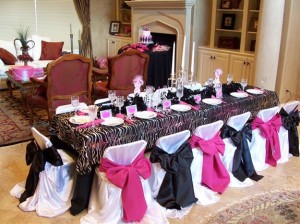 Computers do not make mistakes and so once an order is placed it will reflect and avoid any mistakes. The booked item removes the items from the inventory and it is not possible to have one item ordered by two clients. There some companies that claim to offer online rental but once you get in their site you find that you only have to fill an order form. That is not real time online ordering and mistakes can happen. Choose a company that allows using the right channel to get party rentals and be sure they will be available for your party.
Online ordering allows you to check the prices of the items before you get to pay.  You find a number of companies in Orange County offering different quotes. But that depends on the location of the company in your city. If you go to those located in the high end of the Orange County, be ready to pay higher. But when doing it online your location will not affect the cost and get you get what you pay for.
When you place your order online, it is very convenient.  You can do this from home or your office. It is also clear and you can only book what is available on the date of your party. You do not have to talk to any one and you will be sure to have the party running smoothly.
You can place your orders confidently, there is no way the company will fail you. This is true for those that allow you to use real time ordering systems online. You will find that companies that offer online business systems are stable and ready to build a reputation by offering high quality services. Avoid small companies that are not serious with their work and are only doing this a side job.
Try to shop online because there are a number of reasons for doing that. Some people are afraid of buying anything through the internet. But it's the best place, there is no guess work, everything is confirmed in party rentals Orange County. You get great results and enjoy every bit of the party.