Chiavari chairs in Orange County are a really popular choice when it comes to picking out furniture for a dinner. Is this the first time you have heard of chiavari chairs? It might be the first time you heard their name but we can assure you that you would have definitely seen them at a dinner party or a meeting. These chairs are often used when you want to create and elegant ambience. We will tell you what these chairs are like and if you want you can contact BeDazzle My Events to rent chiavari chairs in Orange County. There is a certain style of chairs that are called chiavari chairs. They often made of bamboos, though you can find them made out of different materials as well.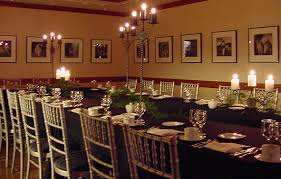 High quality Chiavari chairs in Orange County can be easily selected from BeDazzle My Events. The selection of chairs that we house is magnificent and ornate. The quality of the chairs depends greatly on the material that they are made from. The more strength the material has, the more durable the chair would be and it would therefore cost more than other chiavari chairs. However that is not the only factor that affects their price. Chiavari Chairs in Orange County that are made from high end factories that have good production lines also tend to cost more than other chairs. You can get a wide range of Chiavari chairs but we have the best chairs in the whole town of Orange County. Come to us today so that you can select the finest chiavari chairs for your much awaited house warming party.
If you want to have an exquisite party then you should ask a person who has experience in selecting chiavari chairs in Orange County to help you decide which chairs you should get.  Since you can rent these chairs for your dinner, you can consider getting better quality and prettier chiavari chairs for your party.  You would want to rent chairs that are clean and neat. The styles of these chairs has changed over years, if you want to give an old, fancy look to your dinner party then you can select chiavari chairs in Orange County that are designed to give antique look. These wonderful chairs can make all the difference when it comes to hosting fashionable events and parties. Some chiavari chairs are made from polycarbonate. These chairs tend to be more transparent than other chiavari chairs. 
Chiavari chairs in Orange County cost more than other common chairs because of their high quality. They are designed exclusively for dinners and formal occasions and this is why you will not find many people who have chiavari chairs in their apartments. If you want to impress your friends and colleagues at your dinner party then you can contact the team at BeDazzle My Events at (949) 566-4543 so that they can help you chose the best chairs for your event.