About BeDazzle My Events and our Business:
BeDazzle My Events are two generations old Party rentals operated business and we are looking to serve you for all of your party needs. Being old in the party rental field we are completely aware of the stress, time and efforts involved in party planning. In order to make your event absolutely stress free, we stand here to help you with all party essentials including tables, chairs, tents and other party rentals in Rancho Cucamonga.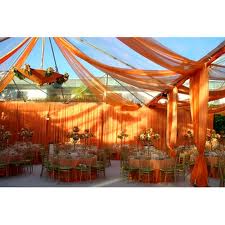 In addition to the above, we have other packages like smokers, clam steamers, heat lamps, power generators, food warmers and many other small items. For providing shelter from rain, sun and wind we have many connected tents with nice coloring schemes. We have a complete range of party supplies. All the items are new and clean with attractive colors.
Owing to your party requirements, we have different attractive items for school parties, weddings, socials. Furthermore, we also supply items to other events like Christmas, birthdays, trade shows and other special events. We have the motive to provide you party rental needs with complete range of items at very affordable prices. If you have some special demands, then let us know and we will add it to our list of inventory Items.
BeDazzle My Events is here in party rental services from more than 60 years and have a well trained team of professionals who excel in party planning and are specialized in handling bigger events by providing quality party rentals rancho Cucamonga. We are learning from every successfully completed event and are growing day by day. Based on our experience, we offer our clients a number of options for making best party arrangements. Our clients enjoy seeing our new options. We work with passion and stand high for party rentals rancho Cucamonga among the rest services providers.
We guarantee newer, cleaner and perfectly functioning equipment!
We are a full party and event Rental Company providing services to the entire rancho Cucamonga. We offer all services whether you are planning a black-tie extravaganza, an outdoor garden dinner, a company retreat celebration, arranging corporate event, or even wedding with your dream arrangements. We are a customer friendly company and for us our every customer has same great importance. Your event is equally important for us and we will strive to make it remarkable with every possible service.
BeDazzle My Events invite you to test our services and responsibility for your party. We guarantee that through our complete party rental services your party will go off without a hitch and you will get everything as just you imagined. For better availability of party rental items, our company has a large stock of party rental items and more than 500 people for providing you the best services. We guarantee items availability and the workmanship. For further details, please visit our website at: www. BeDazzleMyEvents.com or call us on:   (909) 263-3533 or (949) 566-4543. We are looking forward for your suggestions because with your suggestions we will grow faster.