Your little girl is a joy to have. She's very prim and proper while still making those cute mistakes she does. She's always willing to learn and even tries too hard to make you believe that she's all grown up now. Well, her birthday is her special day. As she gets older, she gets more independent.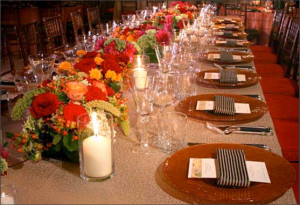 So, in her birthday party, make her feel like a princess with great party ideas and getting help from Classic Party Rentals Orange County to make everything right. Before anything else, you'd have to think for a great part idea which your little will love. Here are some of the best ideas you can find. Maybe some of these are your girl's favorite.
Hello Kitty Never Gets Old
When it comes to a party for girls, a Hello Kitty theme is always a great idea. The red, pink and white colors are just perfect for girls. You can get a cake shaped like Hello Kitty, plus party balloons. You can just use Hello Kitty's traditional items like her box and stuff in some unique treats.
Be Brave Little Girl
If your girl has seen the animated movie "Brave", she would surely love a birthday party where she gets to be her idol. These are for girls with an adventurous side in them. You can have a forest theme table with wooden items to be your plates. You can even have a cake with a bulls eye in it. Plus, you can have some mini arrow games. Just make sure their safe.
Under the Sea
Another classic theme, every girl surely have once dreamt of becoming a mermaid herself. This theme can either feature strong blue and colorful colors or just a dreamy hue. You don't need to have seafood. You can just ask your decorator to make sea-inspired decorations.
Safari Lover
For little ladies who love animals and going to the zoo, a safari-themed birthday party would be best. You can actually have any cake design. Just top it off with some animal decorations. Plus, you can have animal stuff toys scattered around the room.
The Classic Princess
The classic princess theme will never get old. As children, girls just love the ideas of being a princess and finding her special prince one day. You can have all sorts of decorations. You can even make small crowns and tiaras for the boys and girls.
Birthday Tea Party
Well, you have probably seen your little girl have a tea party with her cute invisible friends. A tea-party-themed birthday party would be a great idea. She can ask her friends to bring with them their best tea party mates and they can all have a really fun tea party together.
There are so many themes that you can actually choose from. In fact, you can even make your own. If your girl has a special interest, focus on that. Just ask for the help from your birthday planner and the people from Classic Party Rentals Orange County to make your girl's birthday party a day to remember.