What is the best time to start planning wedding? What about planning a wedding in Orange County? You might not have realised it but it is best that wedding planning be started at least six months before the wedding. There are a lot of things that have to be looked into and considered before you can finalise the arrangements and all of this take time. Haste always makes waste and that is why you should consult professional wedding planners at Bedazzle My Events to look after the arrangement of your function. To give you an idea of what things you need to do when, we will explain a timeline so that you can understand all the planning and effort that goes into organizing one day.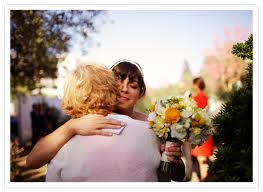 Six months before the wedding is to take place is the time when you need to sit with your partner to be to decide your budget for the wedding. This is the time when you would research on all vendors that fit into your budget and their costs as well. This is also when you will shortlist you guest list if you cannot call a lot of people to attend your wedding.  Not only this, you will also need to finalize and book your wedding venue at least six months before your wedding. Do not forget this vital step; otherwise you will not be able to find out at which day your venue will be available. The rest of the planning has to be done according to this date.
Wedding planning in Orange County
Once you have finalized the day and the budget for your wedding you can save yourself a lot of wedding planning in Orange County if you call in a professional to do the job for you. Your next task would be to call and hire photographers, caterers and videographers for your special day. You must not forget to schedule appointments with hairdressers and make-up artists. Remember to stay within your budget otherwise you will have to improvise on the decor of your venue.
After you have hired the professionals your next job will be to select your wedding rings and dresses. Make sure you leave time for yourself to try them on and get them altered in case they do not fit. Order your cake now if you want it to be really fancy. This is also the time when you would be visiting the florist to pick the flowers that you want to see on your big day. Once you are done with handling these important jobs it is time for you to send in the invites to your family and loved ones. Do not forget to ask your closest friend to give the toast. All these little things are crucial when it comes to wedding planning in Orange County. Call us at Bedazzle My Events and simplify the job for yourself. Our telephone lines are open to all so give us a call now at (949) 566-4543. You can also send us an email at Info@BeDazzleMyEvents.com.